I've been doing yoga on and off for about 6 or 7 years. My entry into the yoga world was actually through something called "Hoop Yoga" (Yoga with hula hoops! How fun is that?) in my first years at university.
I will be the first to admit I have a complicated relationship with exercise. Growing up, I wasn't completely uncoordinated, but I wasn't great either. Organized sports sucked for me because I'm not a runner… I don't like running. So after gym class was no longer required for me, I turned into a bit of a mushroom.
Going to university, I had free access to a wide variety of classes, so I was able (with the encouragement of much more active friends) to find alternatives to the exercises that I wasn't crazy about. Hoop Yoga was a highlight for me, because it wasn't an intense workout but I still felt like I was challenging myself. I had the flexibility of a wooden board, but I enjoyed myself.
It wasn't until after I graduated and moved home when I realized I needed to do something to keep my body moving. No more mushroom! I dabbled in at-home Pilates (with Blogilates on Youtube) before transitioning more towards yoga. I found Yoga with Adriene on Youtube and it was like finding a cozy yoga nook!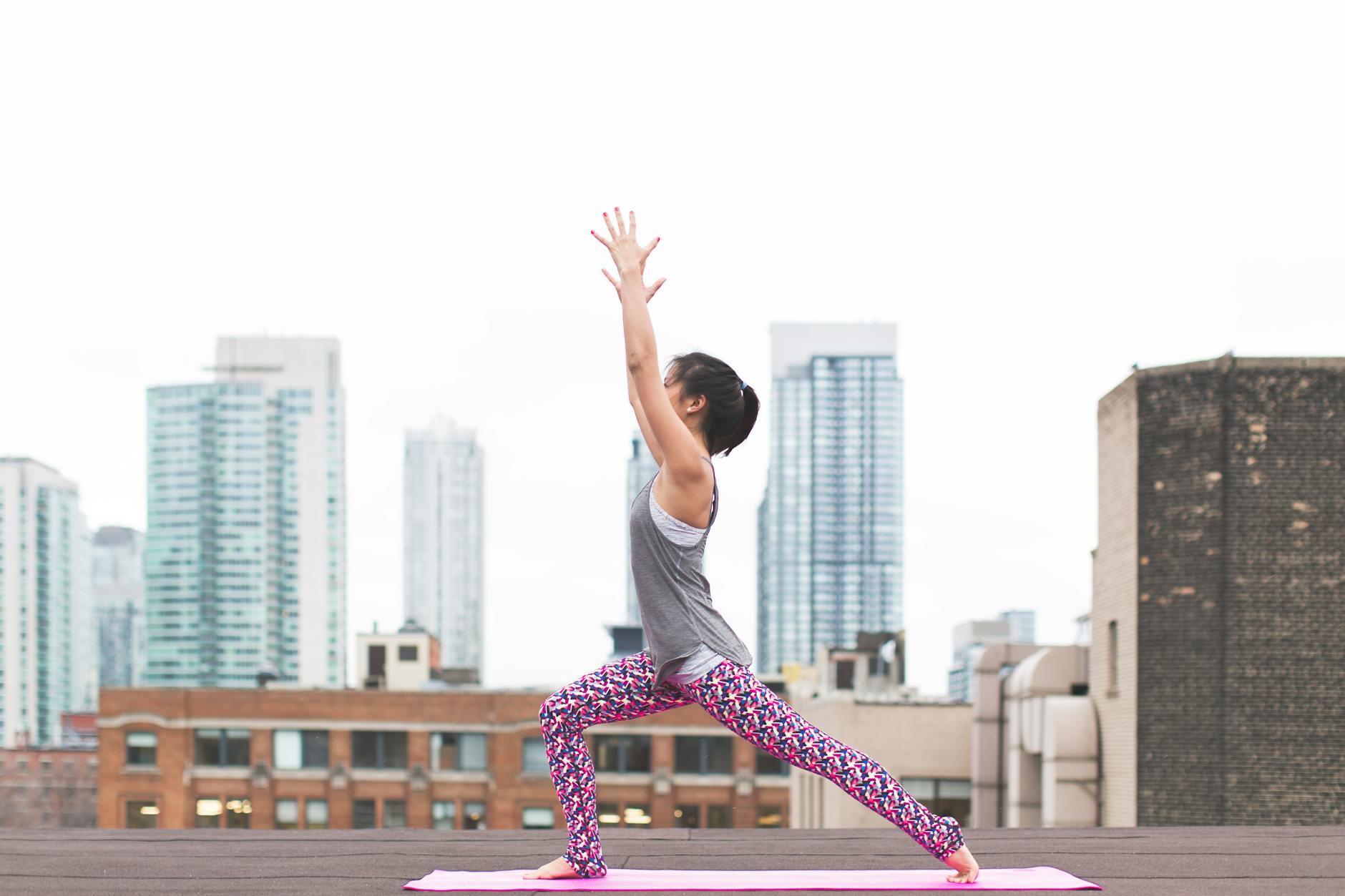 My yoga routine isn't as consistent as I'd like, but any time on my mat is a treat. It has been a wild wonderful journey. It took a little time to accept that I would never have a typical itty-bitty, flexible "yoga body," now I see that any body doing yoga is a yoga body.
While yoga has helped me touch my toes and connect with my body (aka stop seeing it as a meat sack I'm dragging around), it's also helped me get into a better mental space. It's one of the only moments where my mind will actually be quiet and I'll be fully in the moment. A complete miracle moment.
Having those moments allows the clutter in my brain to clear and make room for more productive and creative things.
I find that when I don't have much time to do yoga for a period of time, I also lose momentum in my writing. It's as if yoga helps fuel my creative motivation.
The connection that I've formed with my body and my mind, and the process of checking in with myself, has improved my self-image and confidence in my abilities on the mat and off the mat. The clarity and confidence allows me to move through my creative project more sure of myself.
What's great about doing an at-home practise is the pressure is off. As someone who constantly compares herself to others, doing yoga by myself has allowed me to use only myself as competition. It's allowed me to grow in my practise more freely and at my own speed–which is a big plus for me in doing any sort of exercise.
My yoga practise is about showing up for myself, feeling good about myself physically and mentally, and finding peace in order to move forward in a positive mental place.
P.S. If you've ever thought about doing yoga at all, I'd recommend checking out Yoga with Adriene, she's got a great selection of beginner yoga videos.